Introducing the ultimate Cocoon Newborn Bundle to equip you with those essential items to help you along your newborn's journey. This cosy and soothing bundle includes 3 super size muslin swaddles made from sustainable bamboo cotton, and an ultra soft bunny comforter designed to comfort your baby and encourage independent sleep. Items are all machine washable. 
Special Price
£37.00
Regular Price
£45.00
Features
EXPLORE SOME OF THE KEY FEATURES AND FUNCTIONALITY
Cocoon Collection
Providing a timeless and nostalgic feel, the Cocoon collection is a modern classic designed to complement your home through its natural colour palette and cosy woodland motifs. The Muslin Swaddle Cloths feature illustrative, frolicking bunny and delicate dandelion design and the comforter features the woodland bunny character to complement the Cocoon collection.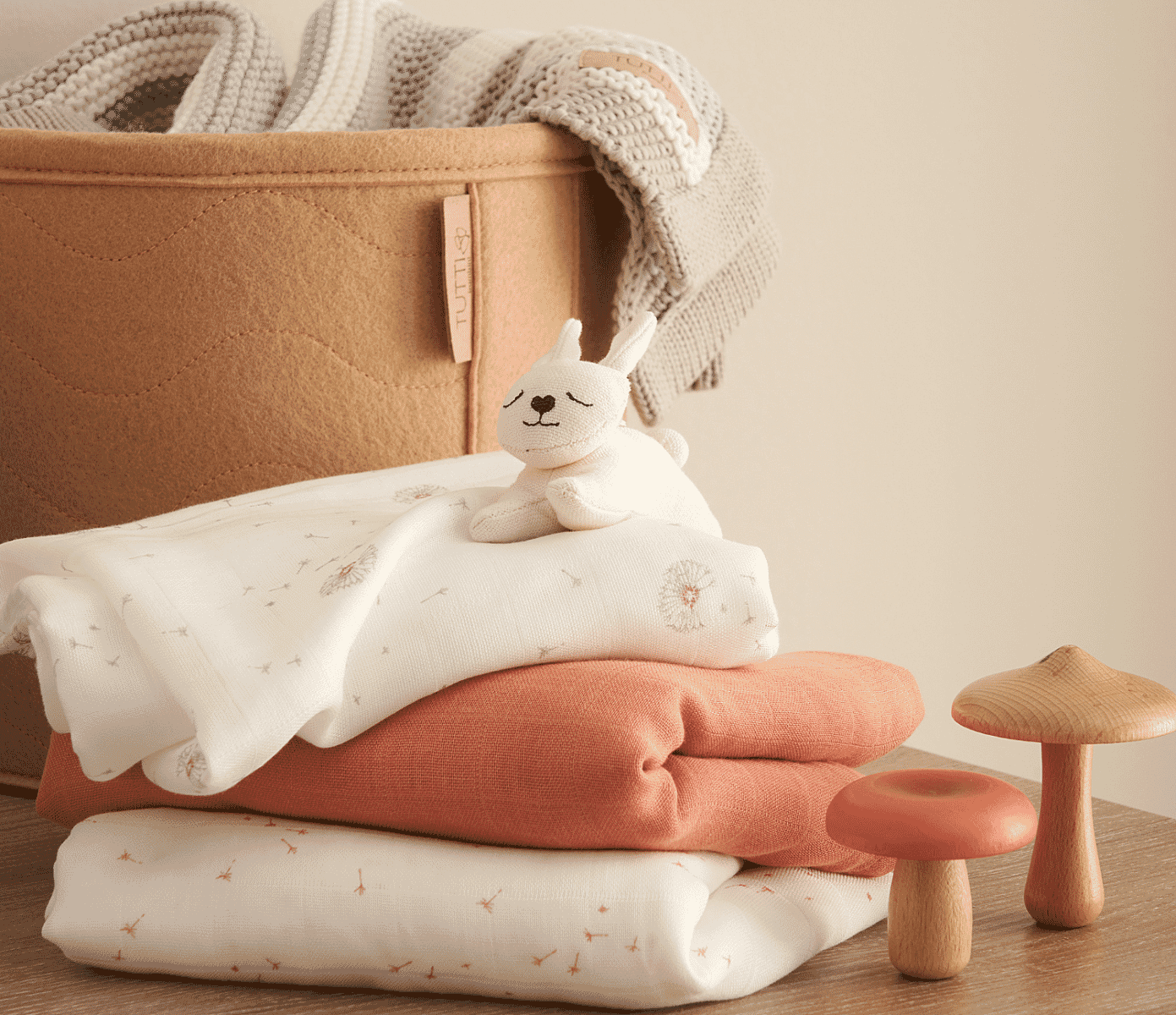 Muslin Swaddle Wraps
Made from pre-washed, hypoallergenic and sustainable bamboo cotton, these super-size muslin swaddle wraps have multi uses for baby and mum. They make excellent swaddling blankets, lightweight blankets for prams and pushchairs, burping wraps, discreet feeding blankets, crib sheets and cosy covers for changing mats.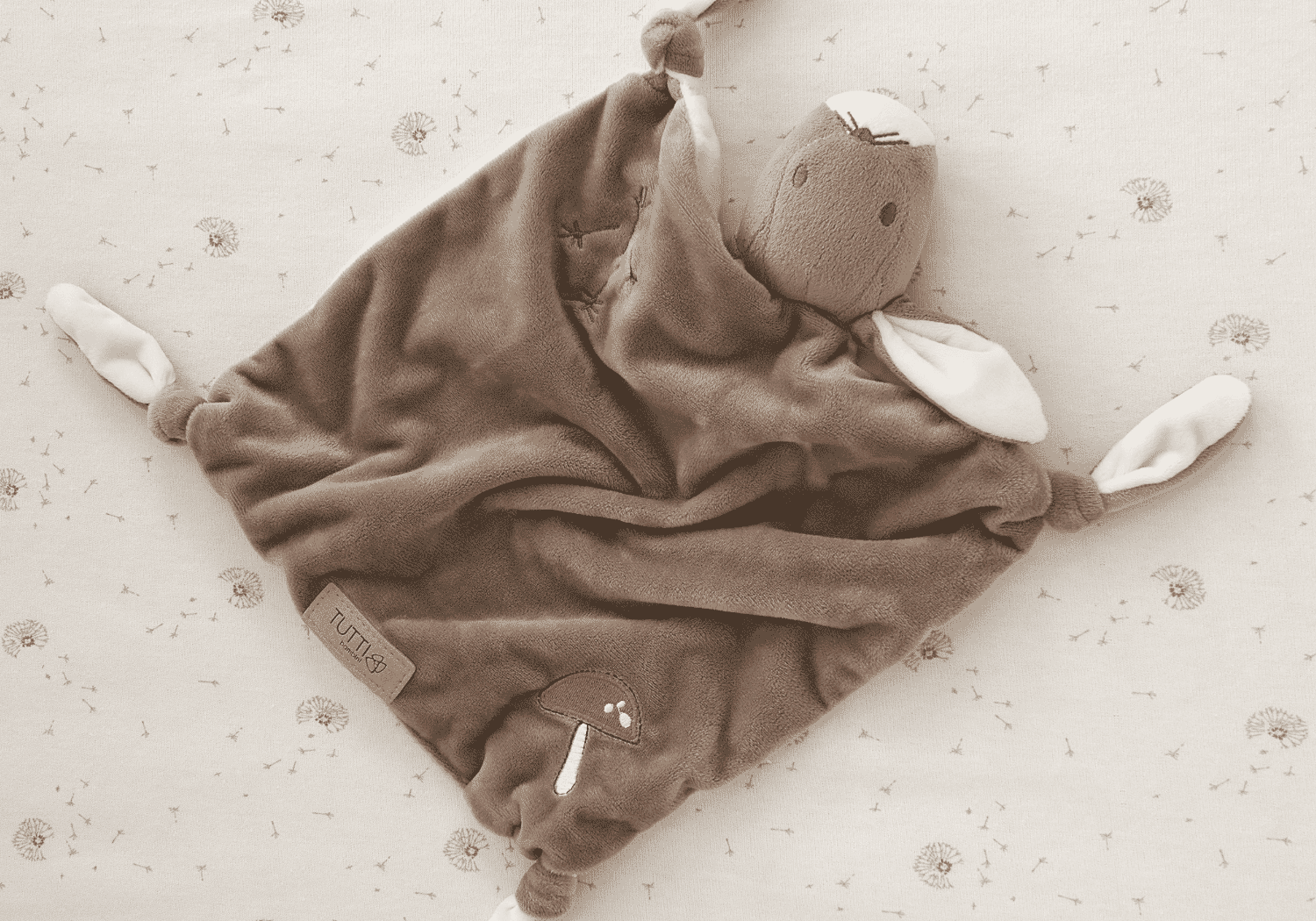 Comforter
Comforters can help your baby transition to independent sleep by providing a sense of safety and security. Machine washable and made from super soft tactile materials, our comforters are ideal to soothe your little one.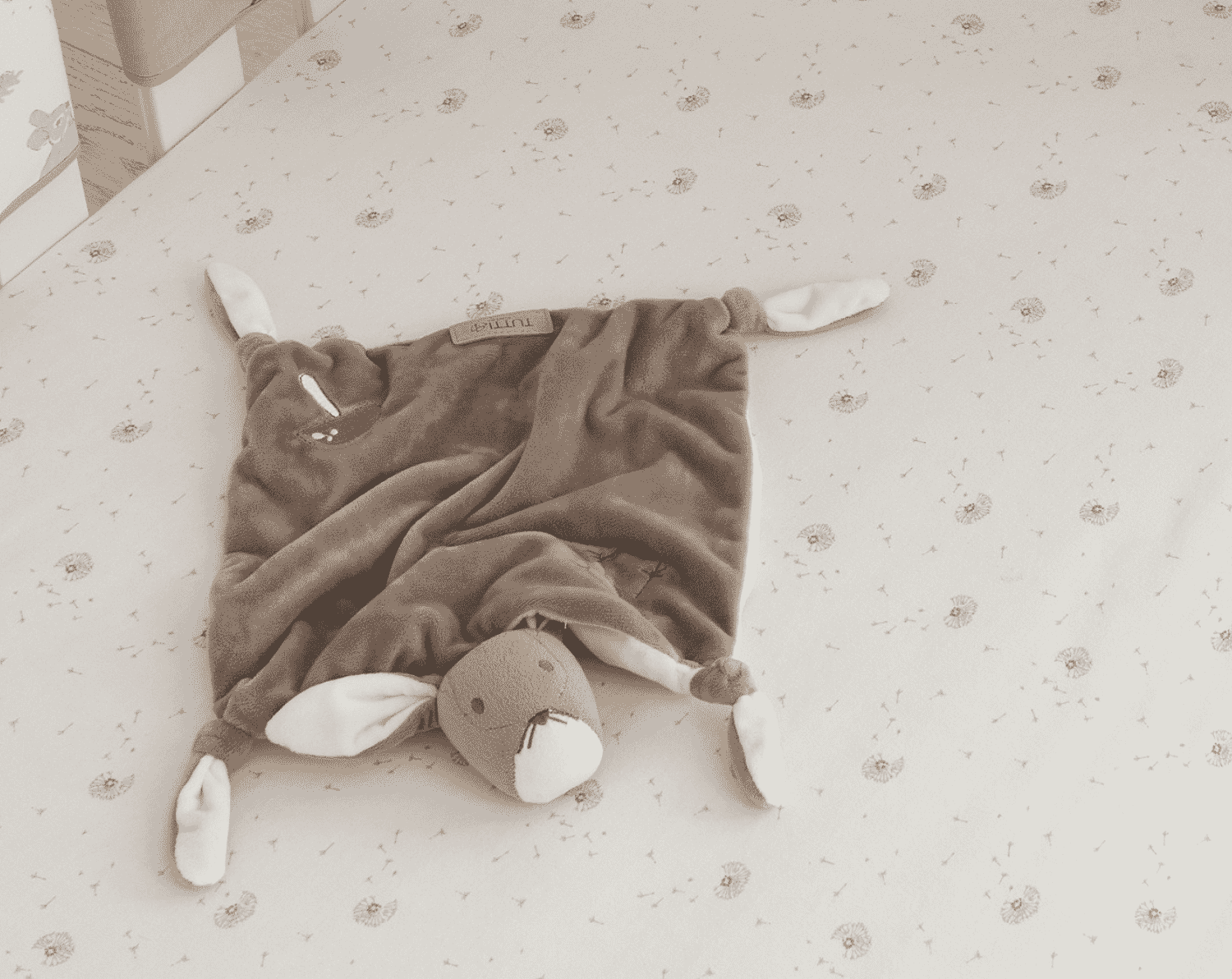 Machine Washable
Both the muslin swaddle wraps and comforters are items you will want to wash regularly, so we made sure they are washing machine friendly and retain their quality even after washing again and again.
Dispatch
Delivered within 7 days
Free delivery
From £50
3 Years Warranty
Full peace of mind
Dimensions & Details
SPECIFICATIONS
Dimensions: Muslin Swaddle Cloths- 120 x 120 cm, Comforter- 28 x 28 cm
SAFE SLEEP INFORMATION RELEVANT TO PRODUCT:
To reduce the risk of SIDS: Place your baby on their back to sleep, in a cot in the same room as you, for the first 6 months. Keep your baby's head uncovered – place your baby in the "feet to foot" position, with their feet at the end of the crib or cot. Do not leave soft toys in a child's sleeping environment when not under supervision. Do not let your baby get too hot or cold. Keep away from fire.
Safety: Comforter conforms to EN71 Toy Directive - Suitable from Birth.
PRODUCT DETAILS
SKU: 211223/CO/BUN
What's Included: 3 x Muslin Swaddle Wraps, 1 x Comforter
Material: Muslin Swaddle Wraps made from 70% Viscose made from Bamboo / 30% Cotton, Comforter made from 100% Polyester
Colour: One muslin swaddle has a solid colour, whilst the other two feature naturalistic prints. The comforter features a grey rabbit design, with white on reverse and contrasting embroidery details. Both match the Cocoon collection
Muslin Swaddles Care Instructions: 40 °C (degree Celsius) on gentle machine wash. Do not bleach. Tumble dry low. Warm iron. Do not dry clean.
Comforter Care Instructions: 40 °C (degree Celsius) on gentle machine wash. Do not bleach. Do not tumble dry. Do not iron. Do not dry clean.
Customer Reviews