Comforters can help your baby transition to independent sleep by providing a sense of safety and security. Machine washable and made from super soft tactile materials, the Run Wild Comforter is ideal to soothe your jungle-loving little one. The adorable lion design is perfect for your child to play and roar around to their heart's content.
Features
EXPLORE SOME OF THE KEY FEATURES AND FUNCTIONALITY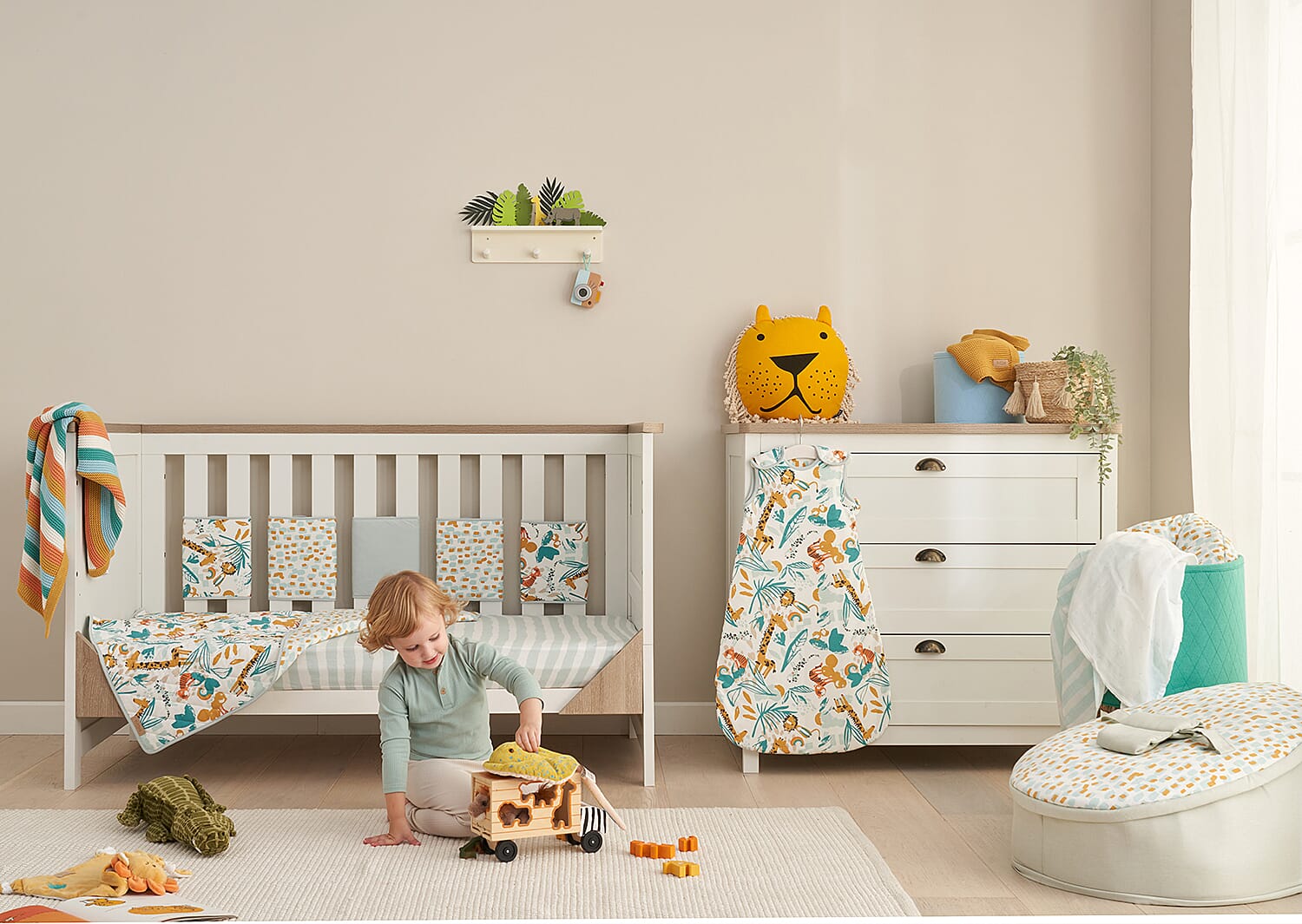 Run Wild Collection
We welcome you to the jungle with our Run Wild collection featuring jungle motifs in our fresh and fun colour palette of contemporary golds and greens. The Run Wild comforter is super soft and features a lion design embroidered with leaves to continue the ever-green aesthetic of the collection.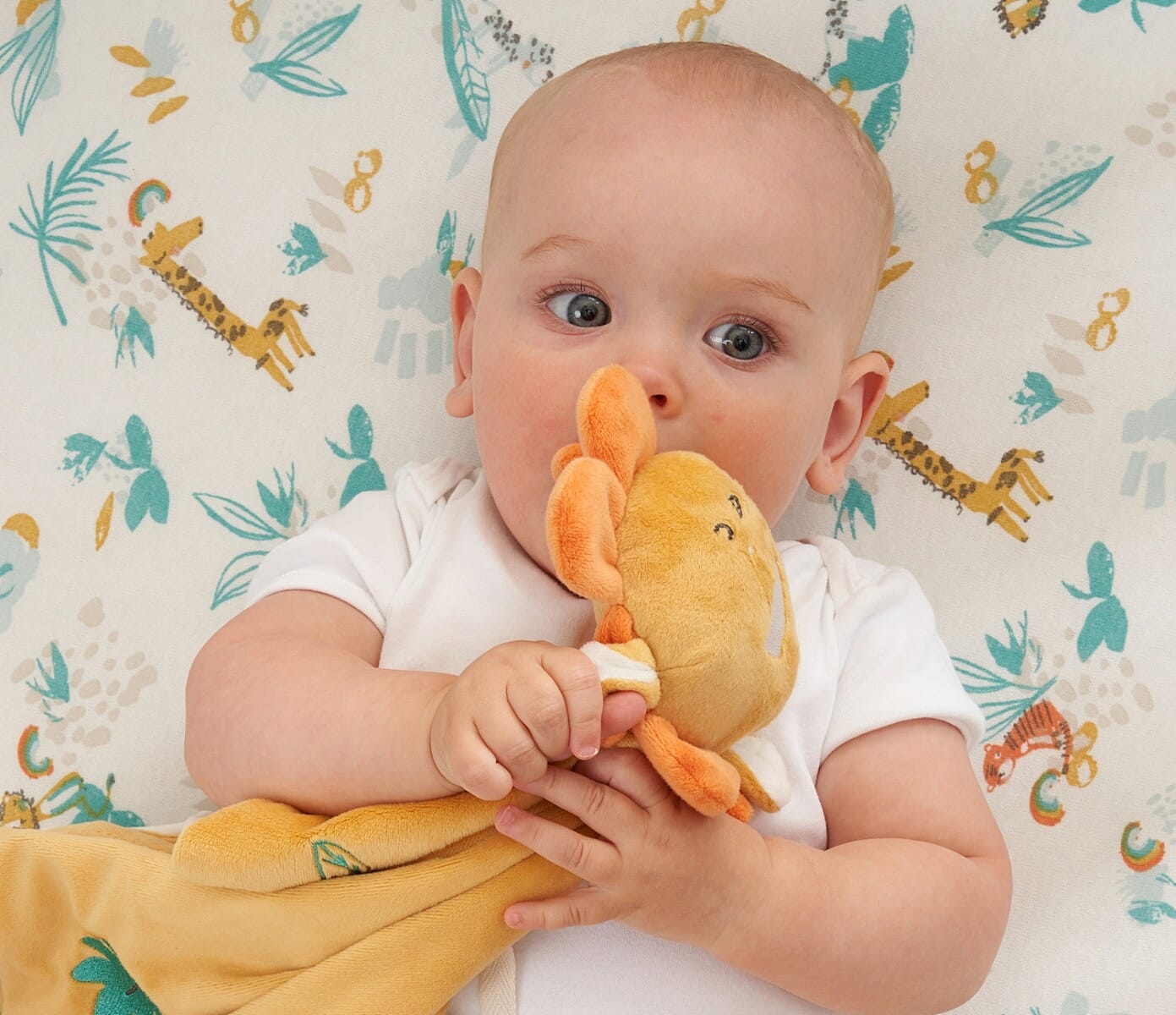 Independent Sleeping
Our comforters are designed to help your baby self sooth independently. Comforters can signal to your little one that it is time to relax for bedtime and can help them self-settle when transitioning from waking to sleeping.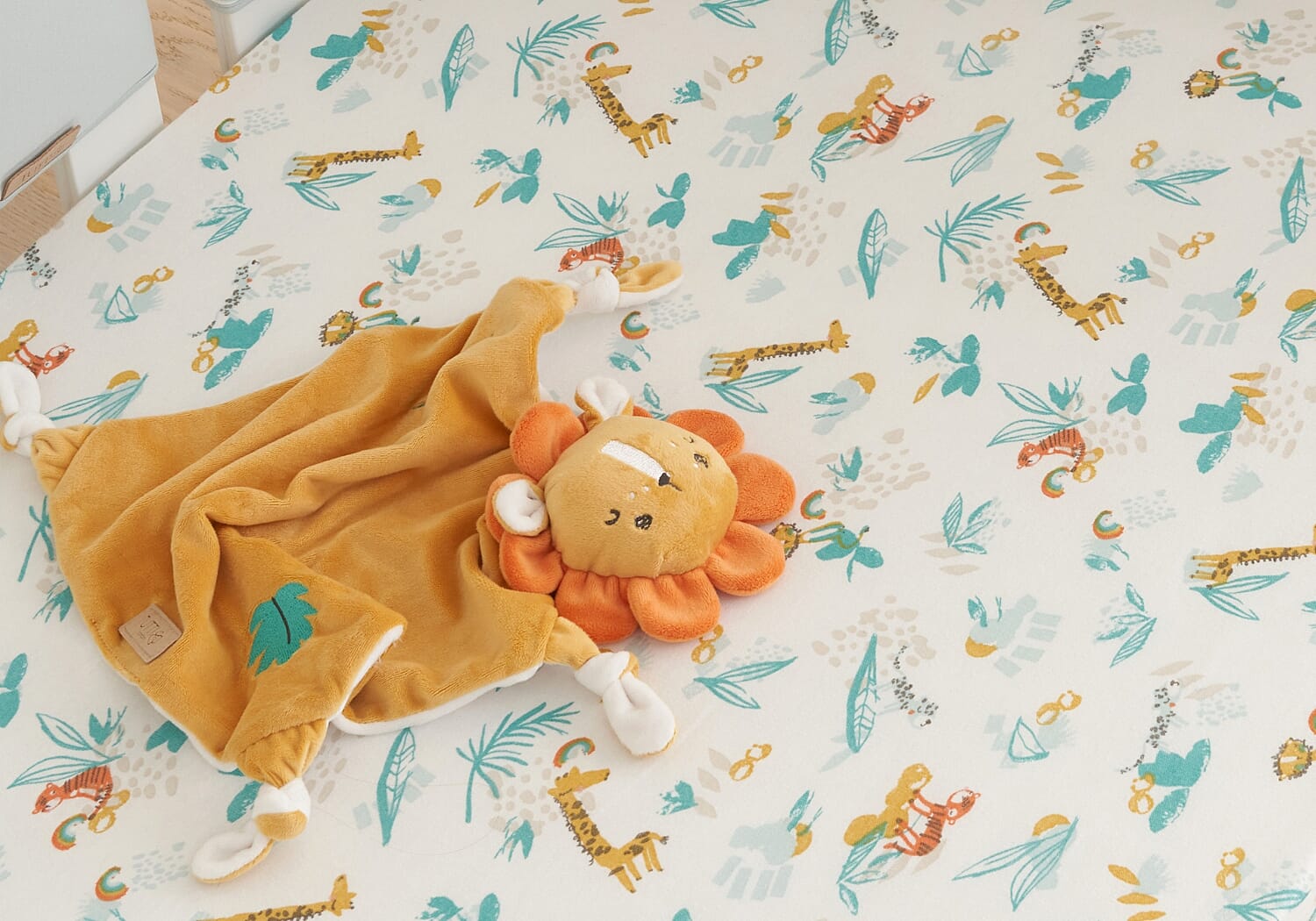 Comfort and Security
Our comforters are designed to provide security and safety to your little one especially in transitional situations such as when your baby or toddler is away from familiar people and surroundings.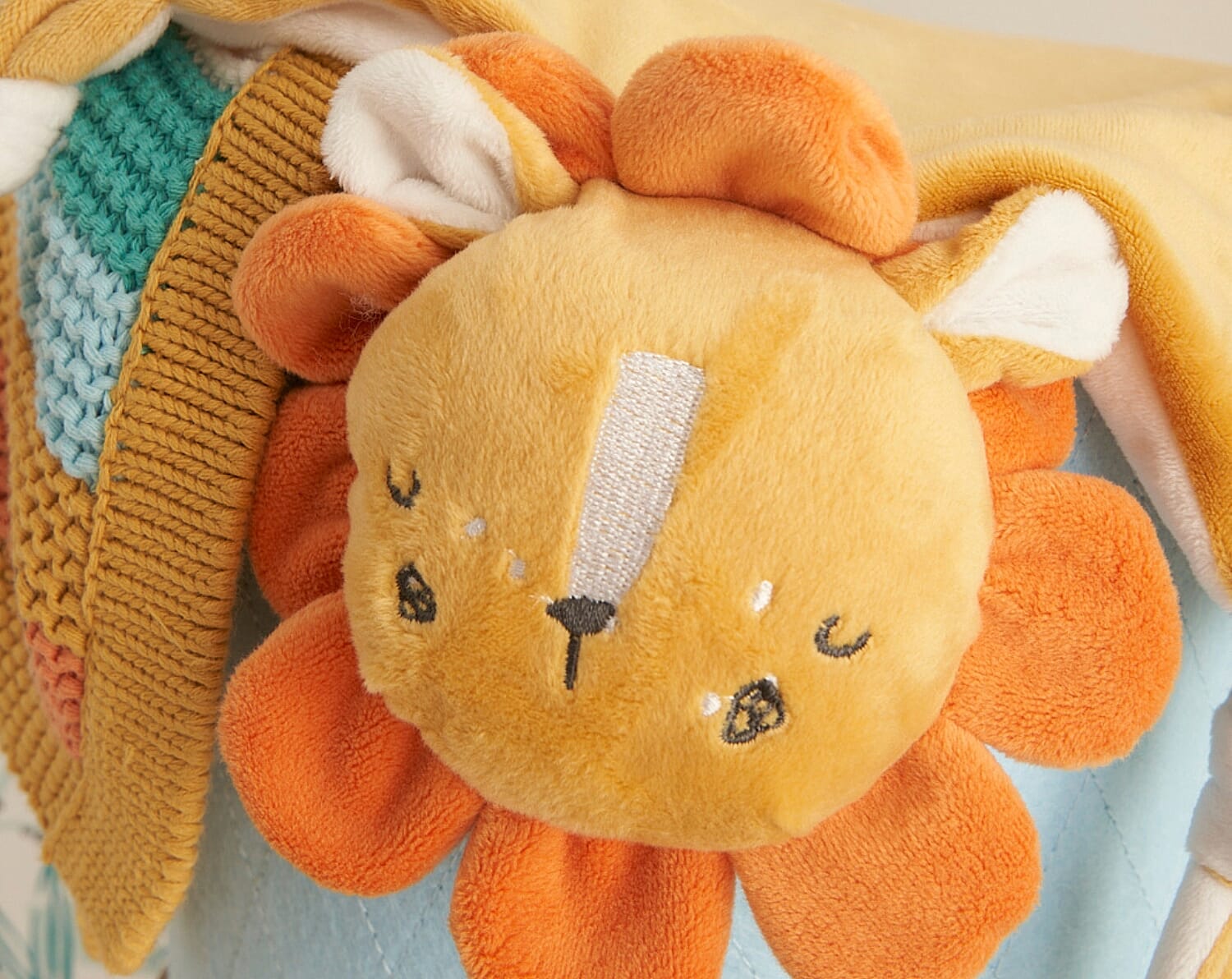 Machine Washable
It is likely that your little one will be very tactile with their comforter so easy washing is a must. Our super soft comforters are all machine washable and retain their quality even after washing again and again.
Dispatch
Delivered within 7 days
Free delivery
From £50
3 Years Warranty
Full peace of mind
Dimensions & Details
SPECIFICATIONS
Dimensions: 28 x 28 cm
SKU: 211229/RW
Safety: Conforms to EN71 Toy Directive - Suitable from Birth.
WARNING! Do not leave soft toys in a child's sleeping environment when not under supervision.
PRODUCT DETAILS
What's Included: One comforter
Material: 100% Polyester
Colour: Part of the Run Wild collection, this comforter features a yellow ochre lion design, with white on reverse and contrasting embroidery details. 
Care Instructions: 40 °C (degree Celsius) on gentle machine wash. Do not bleach. Do not tumble dry. Do not iron. Do not dry clean.
You May Also Like

Customer Reviews