CoZee XL - Complete Birth to 4+ Years Package
Stylish and practical, the CoZee XL was designed to grow with your baby, providing a reliable and comfortable sleeping solution suitable from birth up until the age of 3. Once the child has outgrown the last sleeping mode (toddler bed), the final convertion into a sofa will provide a comfy social space for years to come. The complete package includes the bedside crib with mattress and travel bag, all the accessories needed for the bassinet, cot, junior bed and sofa modes, and a sprung cot mattress (suitable for the junior bed and sofa as well). 
Special Price
£499.00
Regular Price
£549.00
Dispatched in 4 - 6 weeks
Features
Explore some of the key features and functionality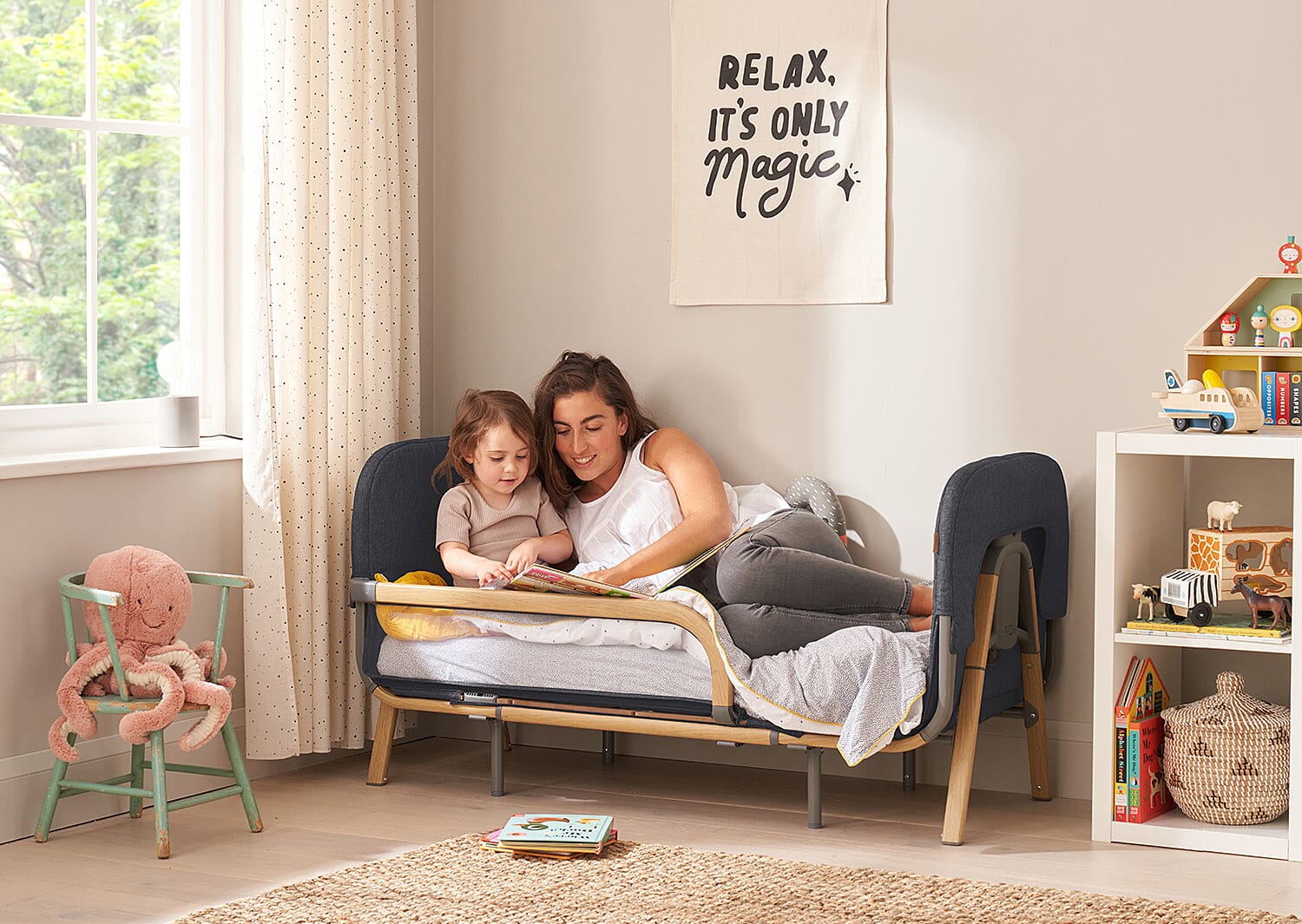 Grows with your baby
With a 5-in-1 functionality including Bassinet, Crib, Cot, Junior Bed and Sofa, CoZee XL grows along with your baby, providing everlasting comfort and familiarity for years to come.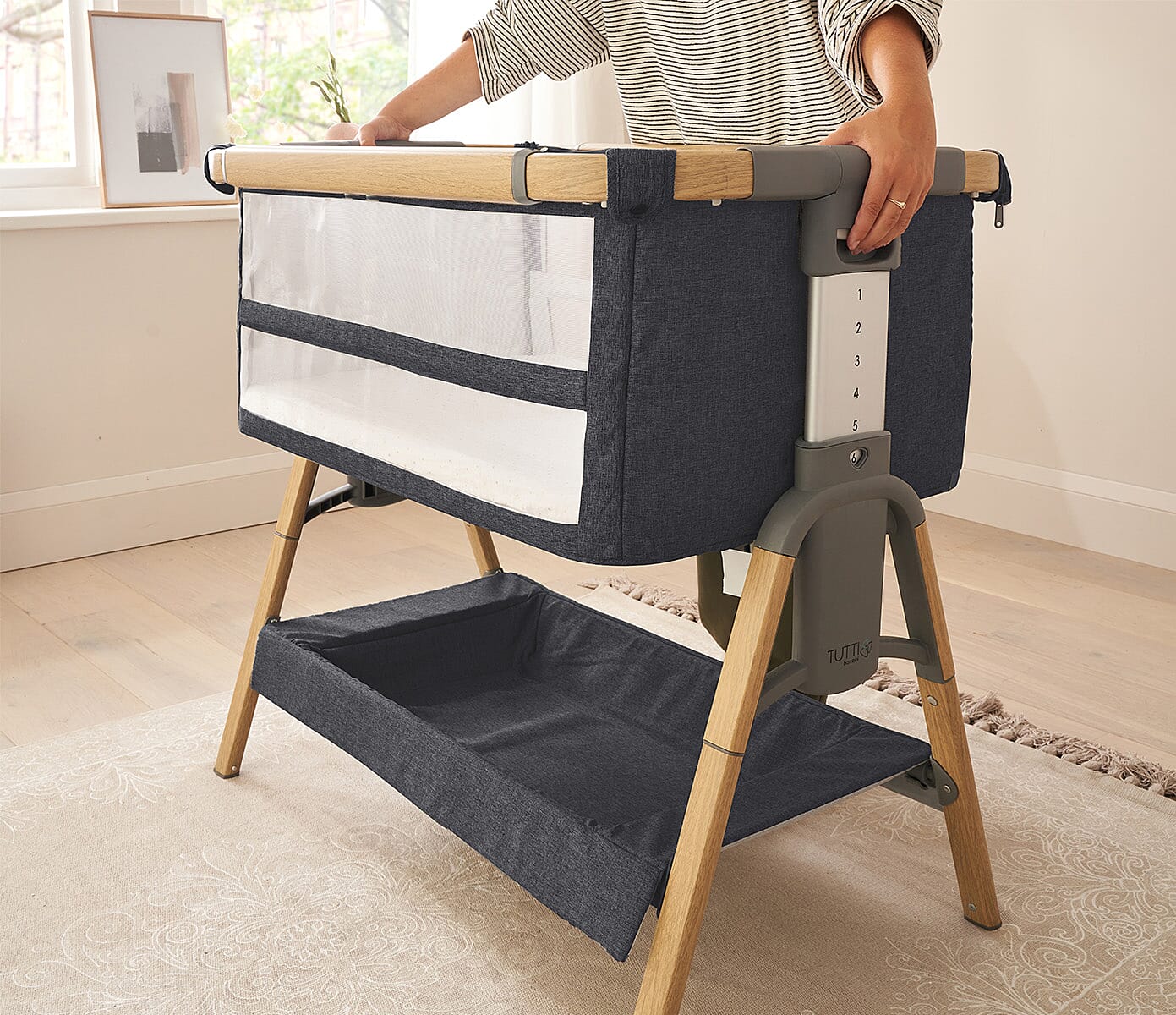 6 Height Positions
You can easily adjust the height of your Cozee XL bedside crib with 6 different height positions. You can even position one side higher than the other to help relieve the symptoms of reflux and congestion.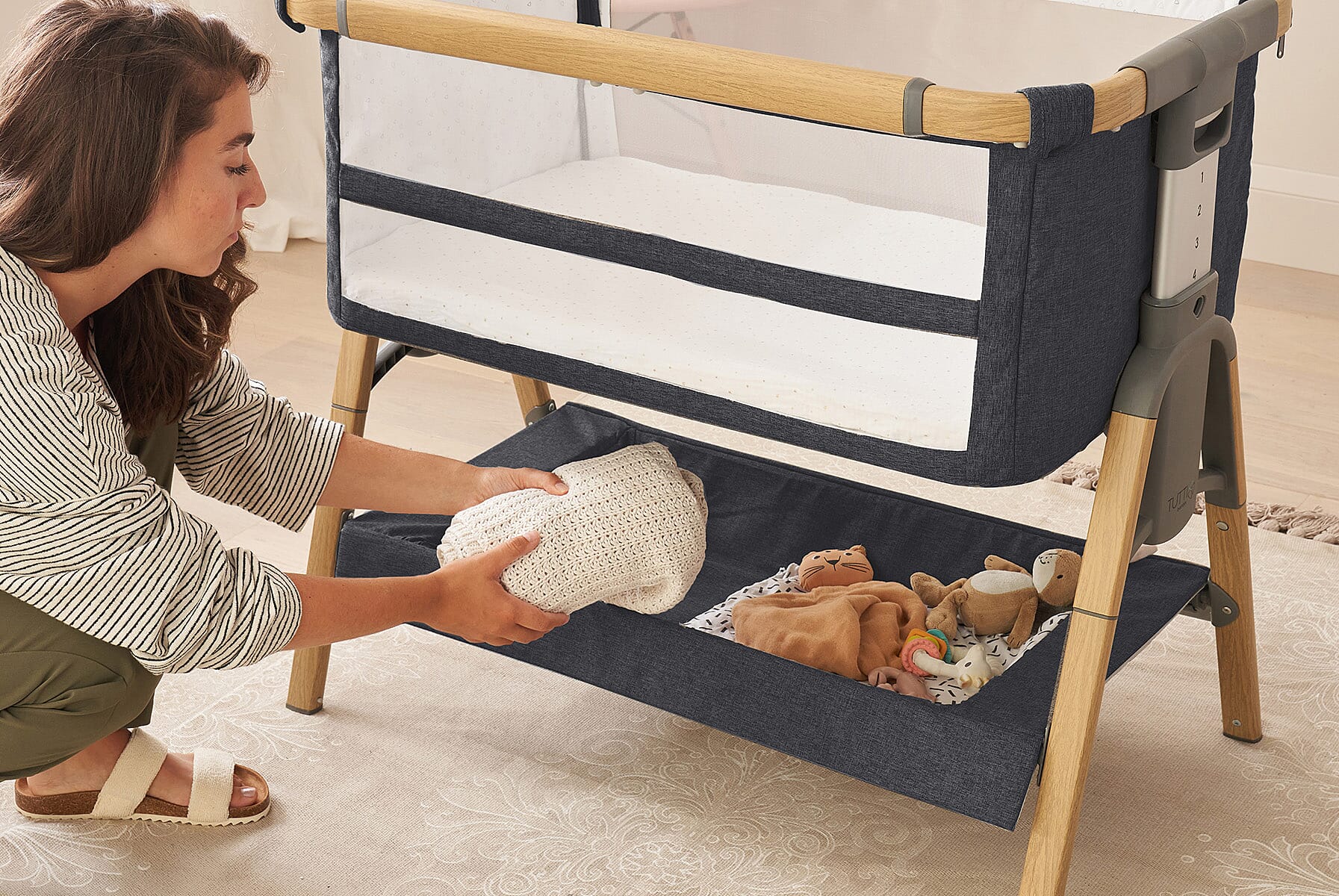 Handy Storage Shelf
Need more than two hands? This practical under seat storage shelf gives you a handy place to stow wipes, muslin squares, favourite baby toys, right there, where you need them.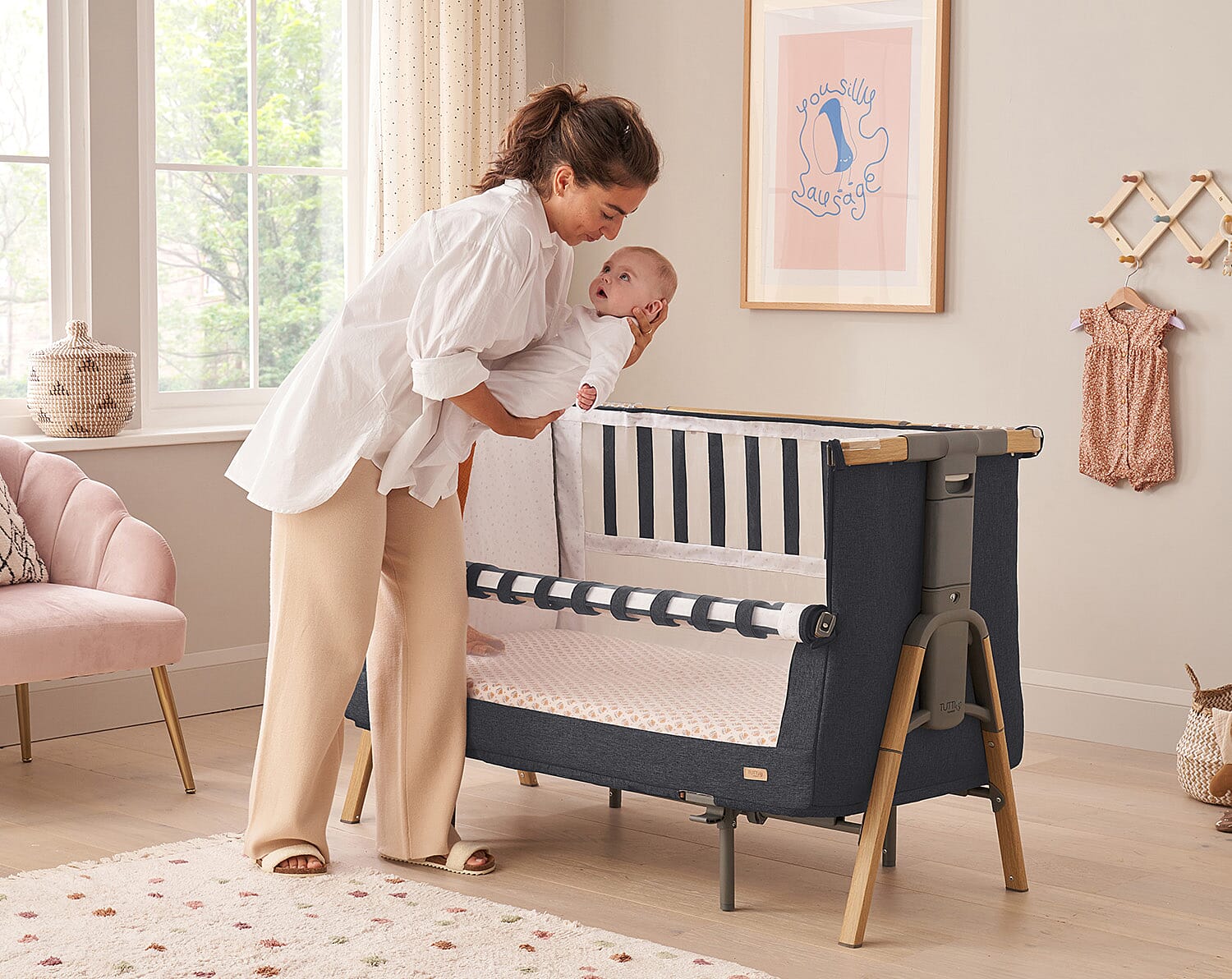 Drop-Side Function
The drop-side function is present on both the crib and the cot modes and allows you to easily access your baby without reaching too far over the side. Whilst in crib mode, the drop-side function offers a safe method of co-sleeping. 
Dispatch
Dispatched in 4 - 6 weeks
Free delivery
From £50
3 Years Warranty
Full peace of mind
Dimensions & Details
SPECIFICATIONS
Crib Assembled Dimensions: L90 x W55 x H69 to 84cm
Bassinet Assembled Dimensions: L90 x W55 x H67 cm
Cot Assembled Dimensions: L131 x W66 x H84
Junior Bed Assembled Dimensions: L121 x W61 x H69 cm
Sofa Assembled Dimensions: L121 x W61 x H69 cm
Crib Mattress Details & Size (included): Corn Fibre Mattress, L80cm x W50cm x H3cm
Crib Mattress Height: Position 1: 49-52cm, Position 2: 52-55cm, Position 3: 55-58cm, Position 4: 58-61cm, Position 5: 61-64cm, Position 6: 64+cm
Cot Mattress Details & Size (included): Sprung Cot Mattress, L120 x W60 x H10cm
Assembled Weight: Crib - 12.5kg, Bassinet - 11 kg, Cot - 16.2kg, Junior Bed - 16.3kg, Sofa - 16.3kg
Age Suitability: Crib & Bassinet - From Birth to 6 Months approximately, Cot - From 6 Months to 2 Years approximately, Junior Bed- From 2 Years to 3 Years approximately, Sofa - 3 Years +
Assembly Requirements: No Tools Needed
Assembly Time: Crib - 2 min, Bassinet - 1min, Cot - 7 min, Junior Bed - 6 min, Sofa - 6 min
Safety: Complies with BS EN 1130:2019, EN716 :2017+AC:2019 and BS 8509:2008+A1:2011.
PRODUCT DETAILS
SKU: 211209/3581-P
What's Included: CoZee XL bedside crib, crib mattress, co-sleeping straps, carry case, bassinet legs and rocking bars, cot expansion accessories, junior bed conversion accessories, sofa conversion accessories, sprung cot mattress. 
*Note: The cot mattress can be used for the cot mode, junior bed and sofa.
Colour Options Available: Oak/Charcoal, Oak/Liquorice
Care Instructions: Zip off inner liner and mattress cover, pop in the washing machine for a deep clean. Outer fabrics - Sponge clean with a mild detergent. To clean the frame, just wipe down with a soft cloth and mild detergent. Cot Mattress - Machine wash cover at 60 degrees Celsius. Do not tumble dry, iron or expose to heat. Flip and rotate your mattress regularly to make it last longer. 
Awards
WE ARE PROUD TO PRESENT THE FOLLOWING INDUSTRY AWARDS AND RECOGNITION
You May Also Like