The Run Wild Décor Bundle is just what you need if you're looking to update and style your little one's nursery. Including a beautifully handcrafted ceiling decoration to inject some personality to your little one's room, and sturdy, lightweight and stackable Storage Baskets designed to store all of your nursery essentials and help keep your nursery clutter free. The bundle features an exuberant colour palette and safari animal motifs to match the aesthetic of the Run Wild collection.
Dispatched in 6 - 8 weeks
Features
EXPLORE SOME OF THE KEY FEATURES AND FUNCTIONALITY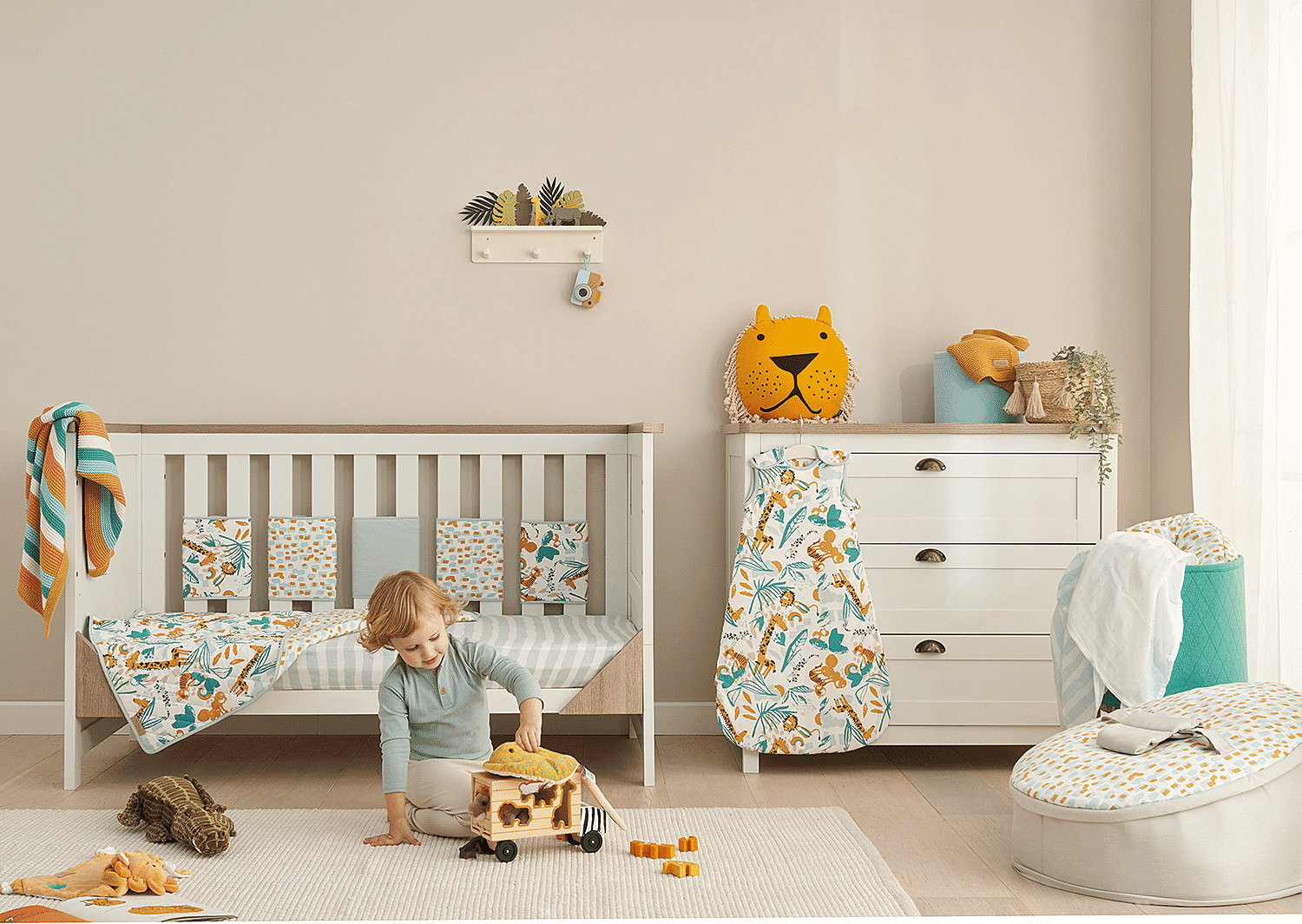 Run Wild Collection
We welcome you to the jungle with our Run Wild collection featuring motifs such as lions, tigers and giraffes in our fresh and fun colour palette of contemporary golds and greens. Our Run Wild décor bundle is designed in exuberant colours and features safari animal characters to carry on the aesthetic of the collection.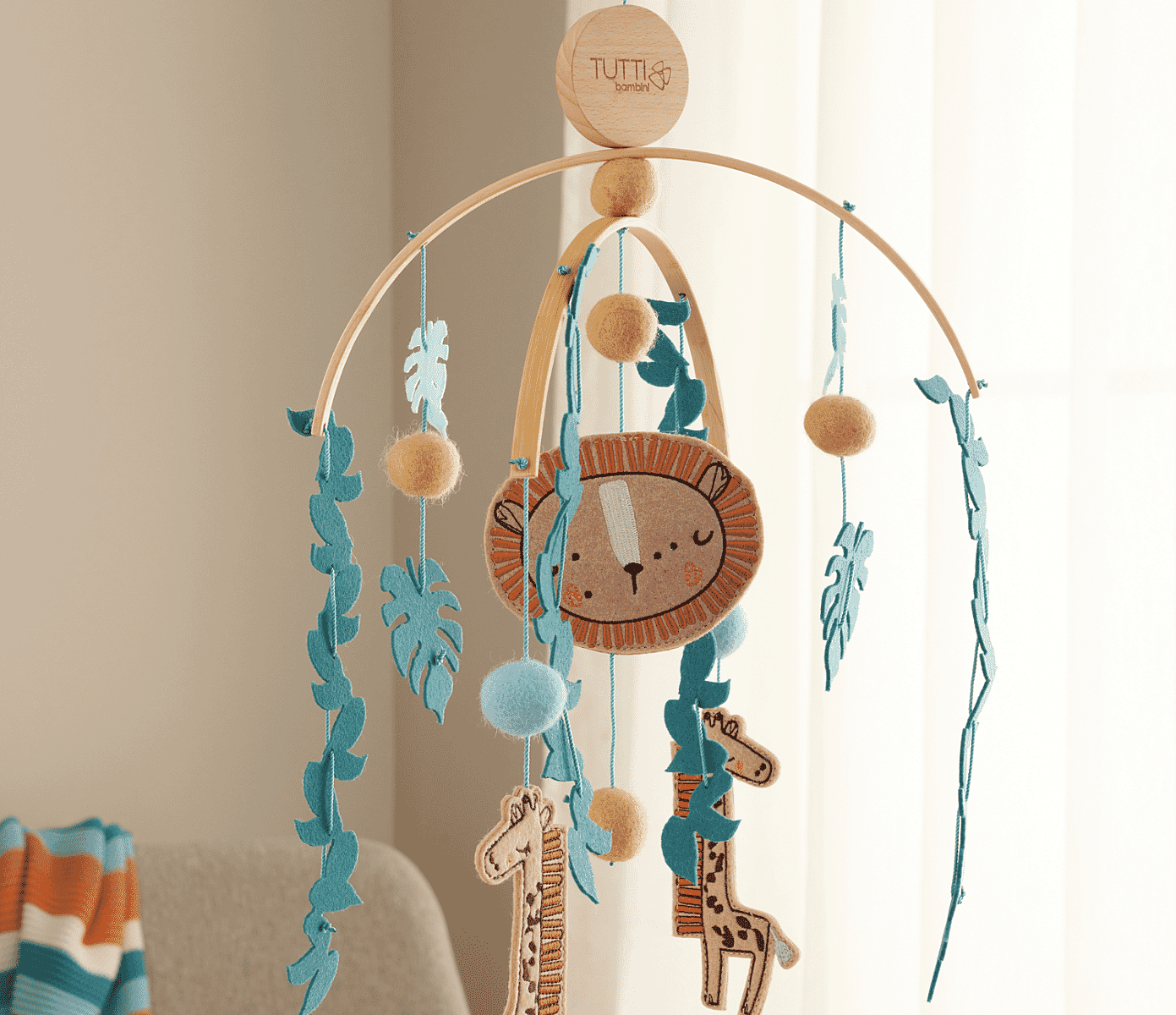 Felt Nursery Décor
This beautifully handcrafted nursery decoration adds fun and style to your nursery. Each character is created from contemporary felt with delicate embroidery appliques and stitching. The characters gently move in the air suspended on a bamboo frame.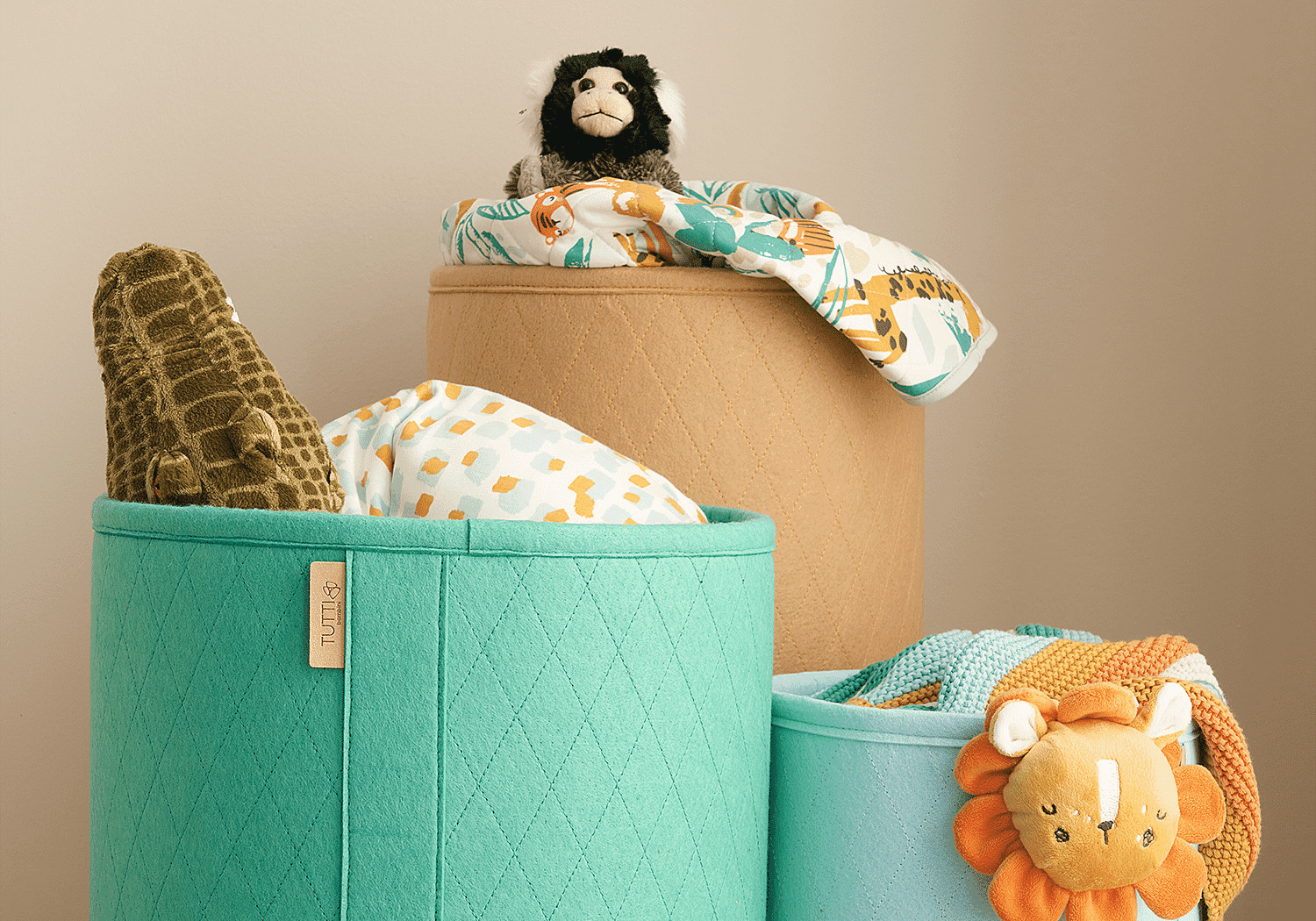 Storage Baskets
Sturdy & lightweight, with ample storage space, this pack of three felt nursery baskets is perfect to keep your nursery tidy, and organise all the essentials, toys, laundry, and other nursery bits and bobs. They are designed to last and easy to store away due to the stackable design.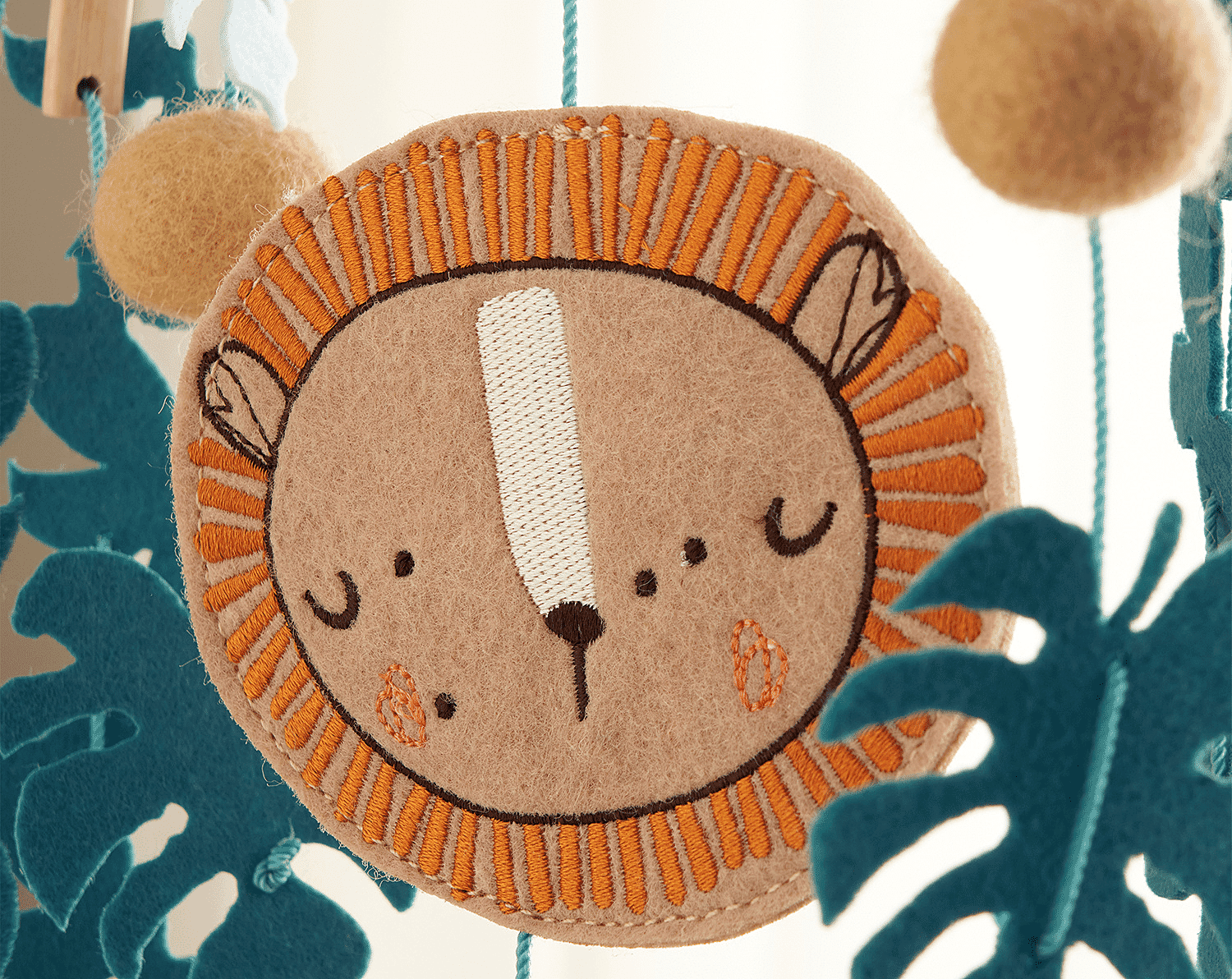 Uplevel your nursery
The Run Wild Décor Bundle has been designed to help you stylise your little one's nursery. Whether you're looking to organise your essentials or add some personality to the space, the Run Wild décor bundle allows you to do both.
Dispatch
Dispatched in 6 - 8 weeks
Free delivery
From £50
3 Years Warranty
Full peace of mind
Dimensions & Details
SPECIFICATIONS
Dimensions:Storage baskets: Small – 20 x 25 cm, Medium – 27 x 30 cm, Large – 32 x 35 cm
Safety: Felt nursery décor-This is not a toy, keep away from children. Do not hang over or close to child's cot or changing station. Keep out of reach of children. Storage baskets- this is not a toy, keep away from fire
PRODUCT DETAILS
SKU: 211227/RW/BUN
What's Included: X1 felt nursery décor, X3 felt storage baskets in different sizes: small, medium, large
Material: felt nursery décor - Bamboo frame, Felt shapes, storage baskets- 100% polyester
Colour:  Part of the Run Wild collection, this felt nursery décor carries on the wildlife theme with the jungle characters and evocative forest colours.
Care Instructions: Do not wash. Do not bleach. Do not tumble dry. Do not iron. Do not dry clean.
You May Also Like

Customer Reviews